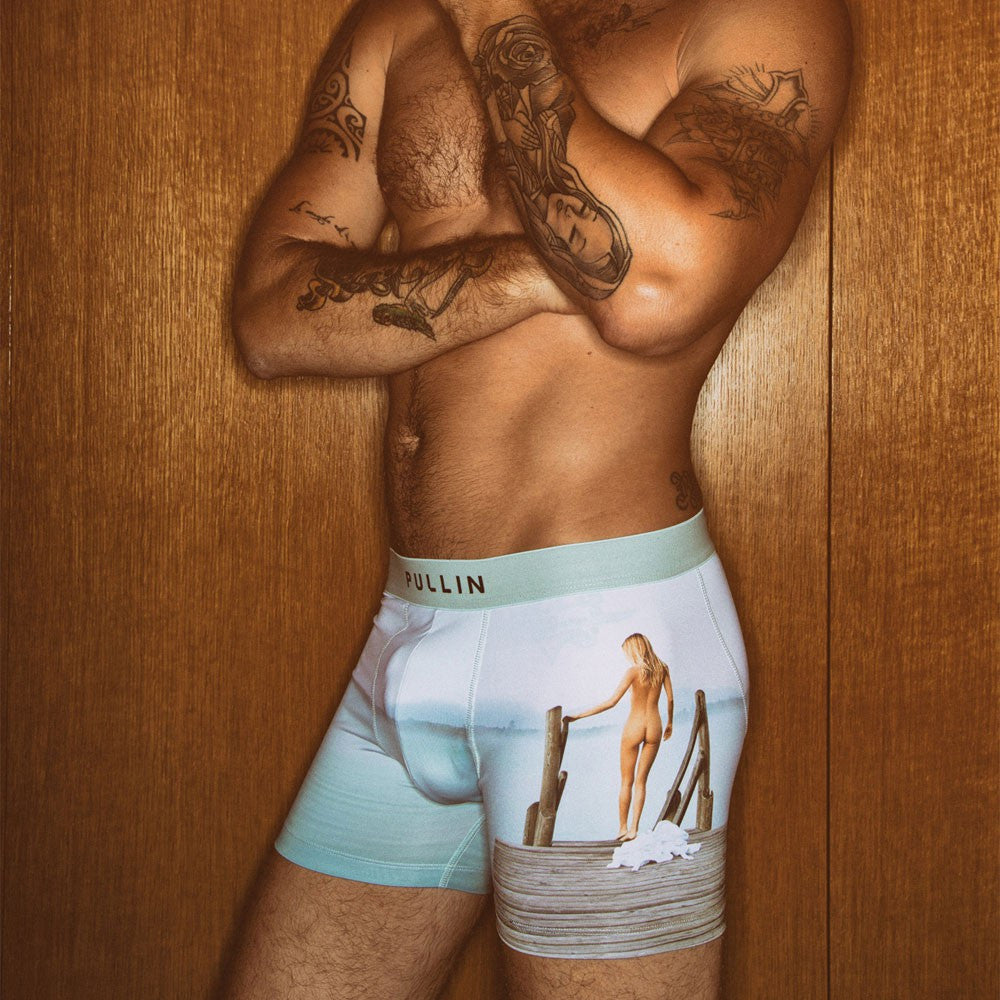 PULLIN: The Underwear of Now
15 years ago - with the determination of one man - PULLIN was created. Bringing a little taste of European flavour across the world. With the highest quality fabrics, men everywhere will be fighting to rock the new styles. 
PULLIN gets their fabrics from only the best - Spain, Italy, and Portugal. Made from the highest quality polyester, polymide, Lyrca mix, they give optimal stretch and comfort. Their signature detailed waistbands are just the beginning of this fabulous product. 
The bright coloured prints are what has made PULLIN stand out from amongst other brands. High definition printing on the underwear with sublimation ensures that each and every pattern is fully submerged into the fingers of the fabric. Meaning no fading or running of colours - always looking like new. 
As well as the fun patterned underwear, PULLIN also makes 100% organic cotton undies in plain colours - but with a coloured or patterned waistband to still keep the uniqueness and level of fun. Something for every mans desires. 
With extra stitching on the back of each pair - Ladies... these underwear will shape your man amazingly. 
As well as PULLIN underwear - we gladly carry PULLIN t-shirts, tank tops, bathing suits, and jogger pants.