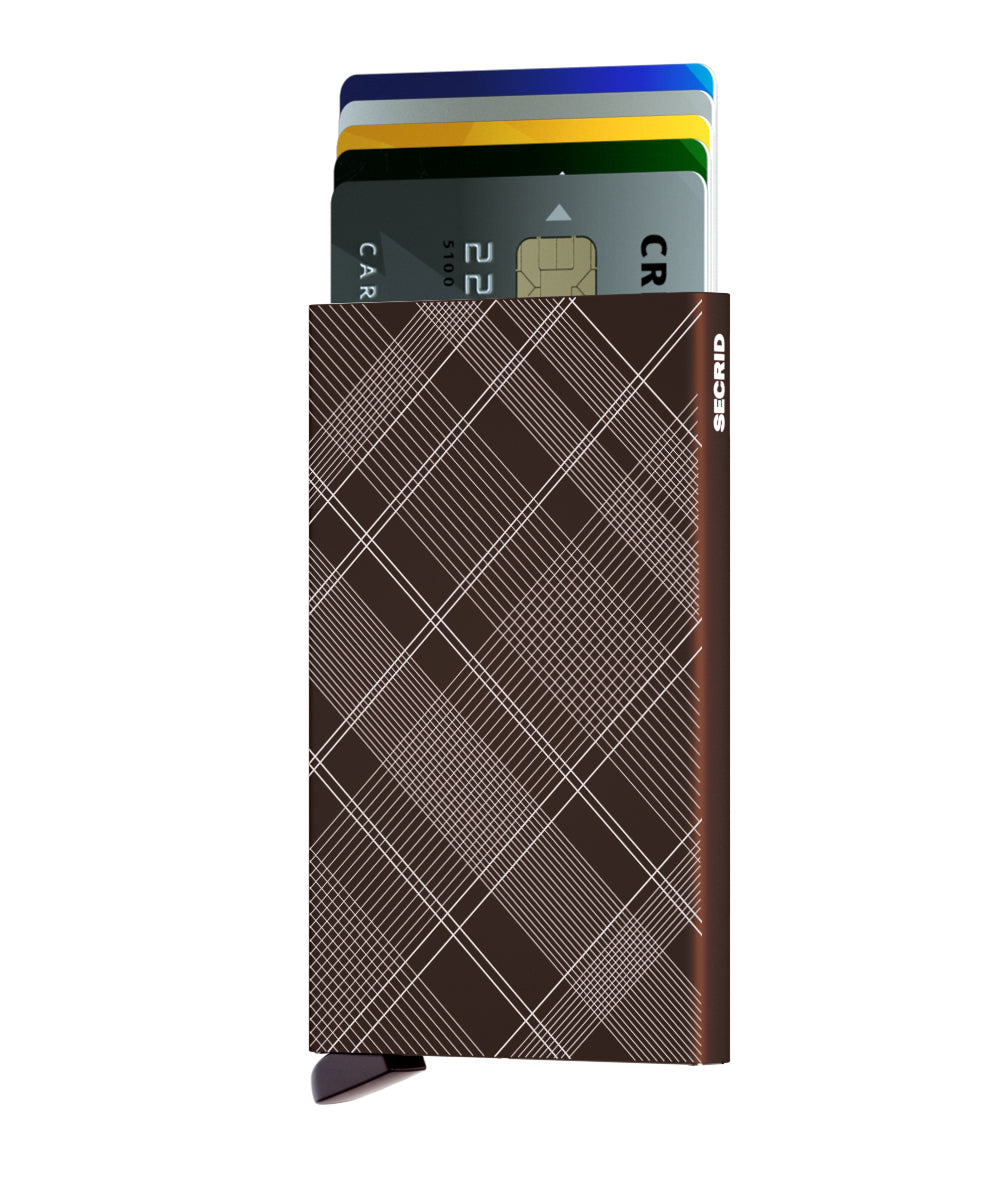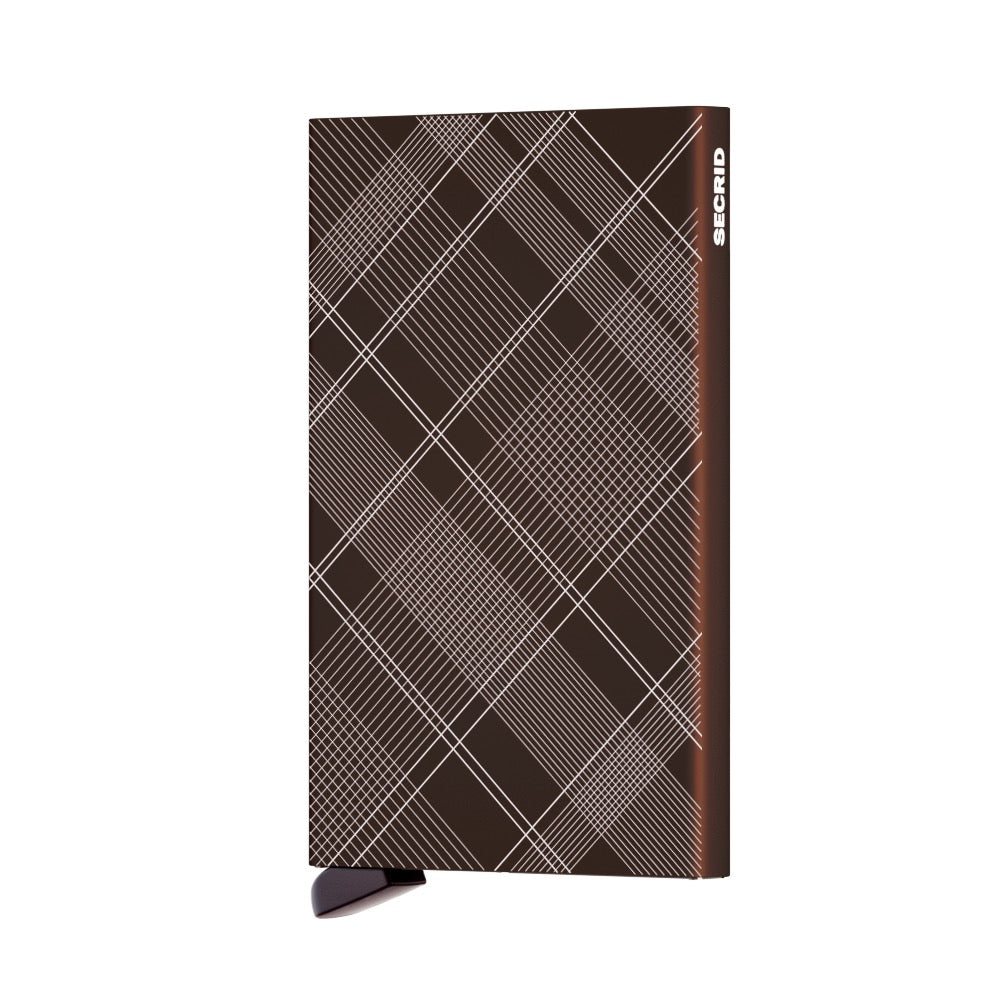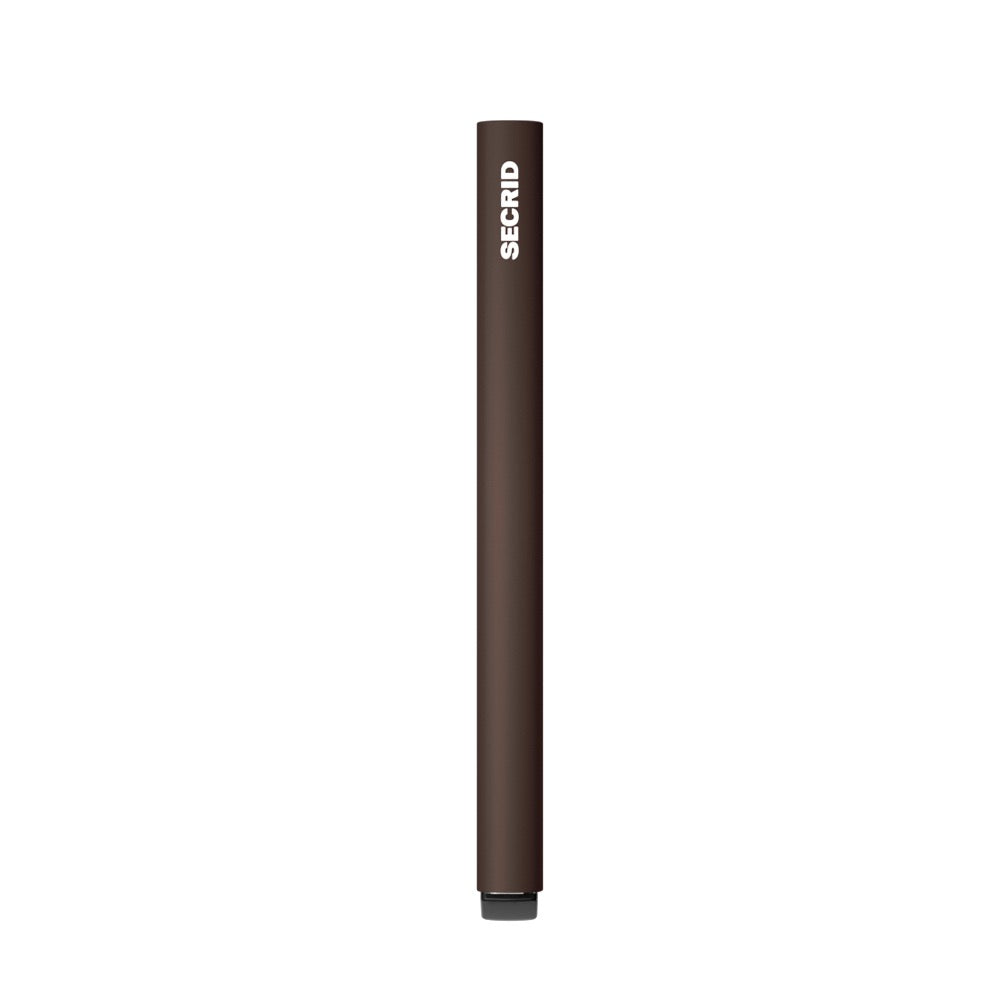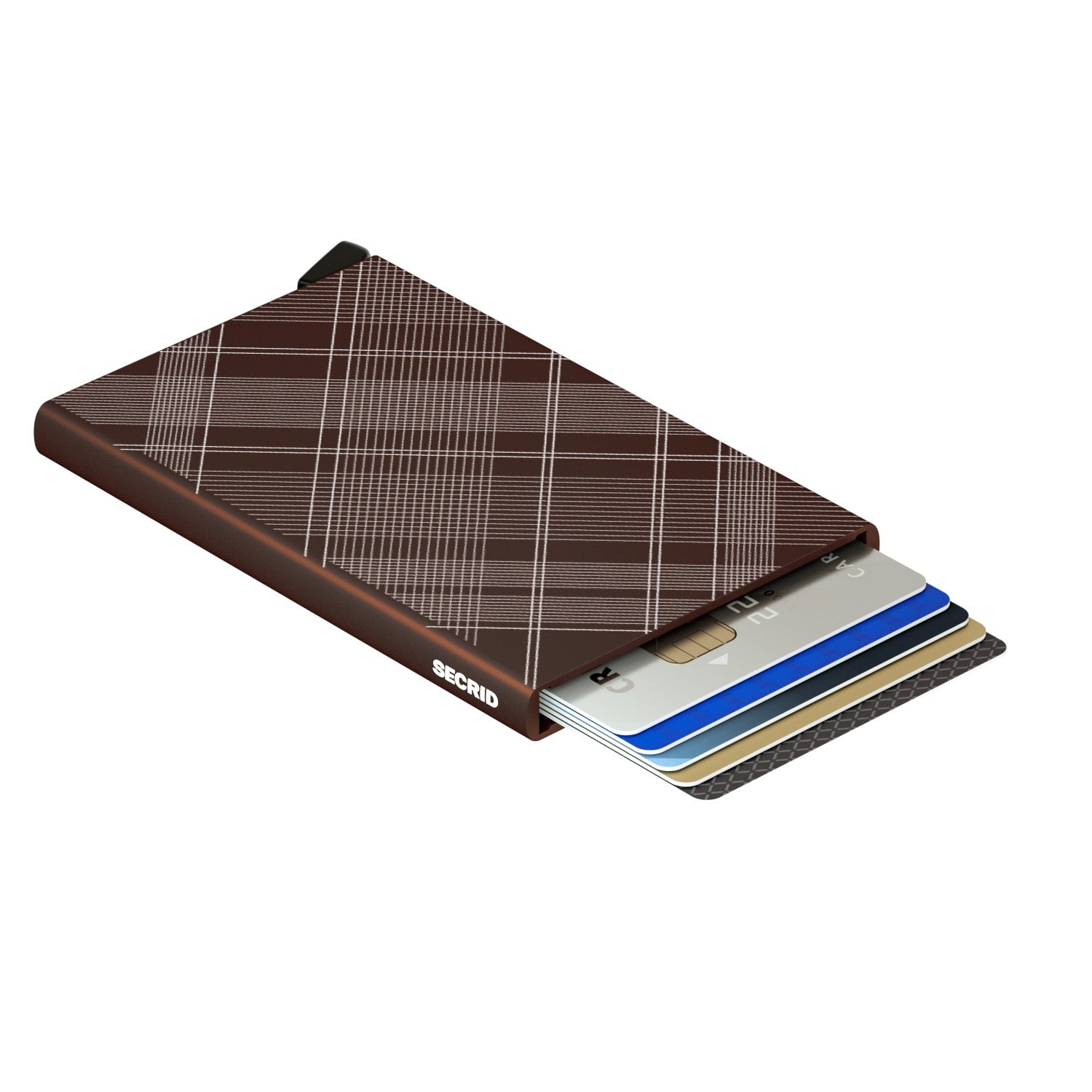 Card protector Laser Tartan Brown RFID Secure
Sale price

$53.00
Regular price
(/)
---
Holds
4-6 cards
Laser
The front of the Cardprotector is engraved using a nanolaser. The detailed designs create a beautiful contrast between the anodised and raw aluminium.
Size and weight
63 x 102 x 8 mm
48 g
Secrid wallets are wallets with just that little bit. And that little bit extra has a name: the Secrid Cardprotector. Thanks to an innovative sliding system, the required card can be located in one simple action. Moreover the ultra-thin aluminum Cardprotector protects bank cards and credit cards not only against bending and breakage, but also against the undesired trading of RFID And NFC cards.


For centuries, cash served as the primary method of payment. The arrival of high-tech cards caused a rapid replacement of these traditional means. This new era of technology calls for a new type of wallet. One that protects your cards and money, but also your privacy.
No more bending and breaking
Sitting on a traditional wallet in your back pocket causes plastic cards to bend and become more liable to break. With an aluminium core, our wallets protect your cards while remaining small enough to fit in any pocket.
RFID / NFC protected
Modern cards, such as travel cards, creditcards and access cards, contain a chip and antenna for wireless communication. These RFID (Radio-Frequency IDentification) or NFC (Near Field Communication) cards increase convenience, but consequently the risks too. They can be read, activated and cloned from a metre away, without you noticing. Our Cardprotector, the aluminium heart of all our wallets, protects your cards from these kinds of unwanted wireless communication.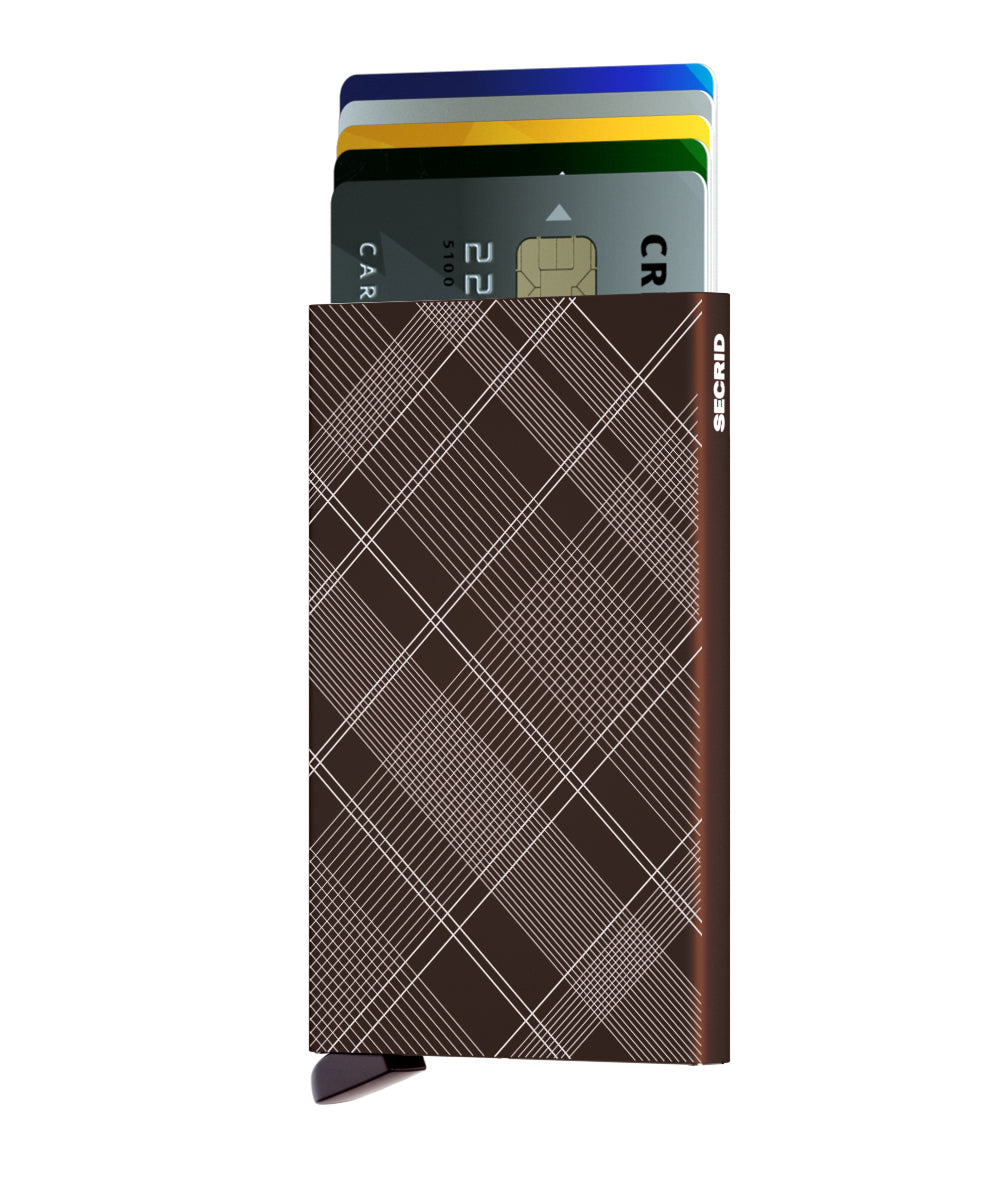 Card protector Laser Tartan Brown RFID Secure
Sale price

$53.00
Regular price
Choose options