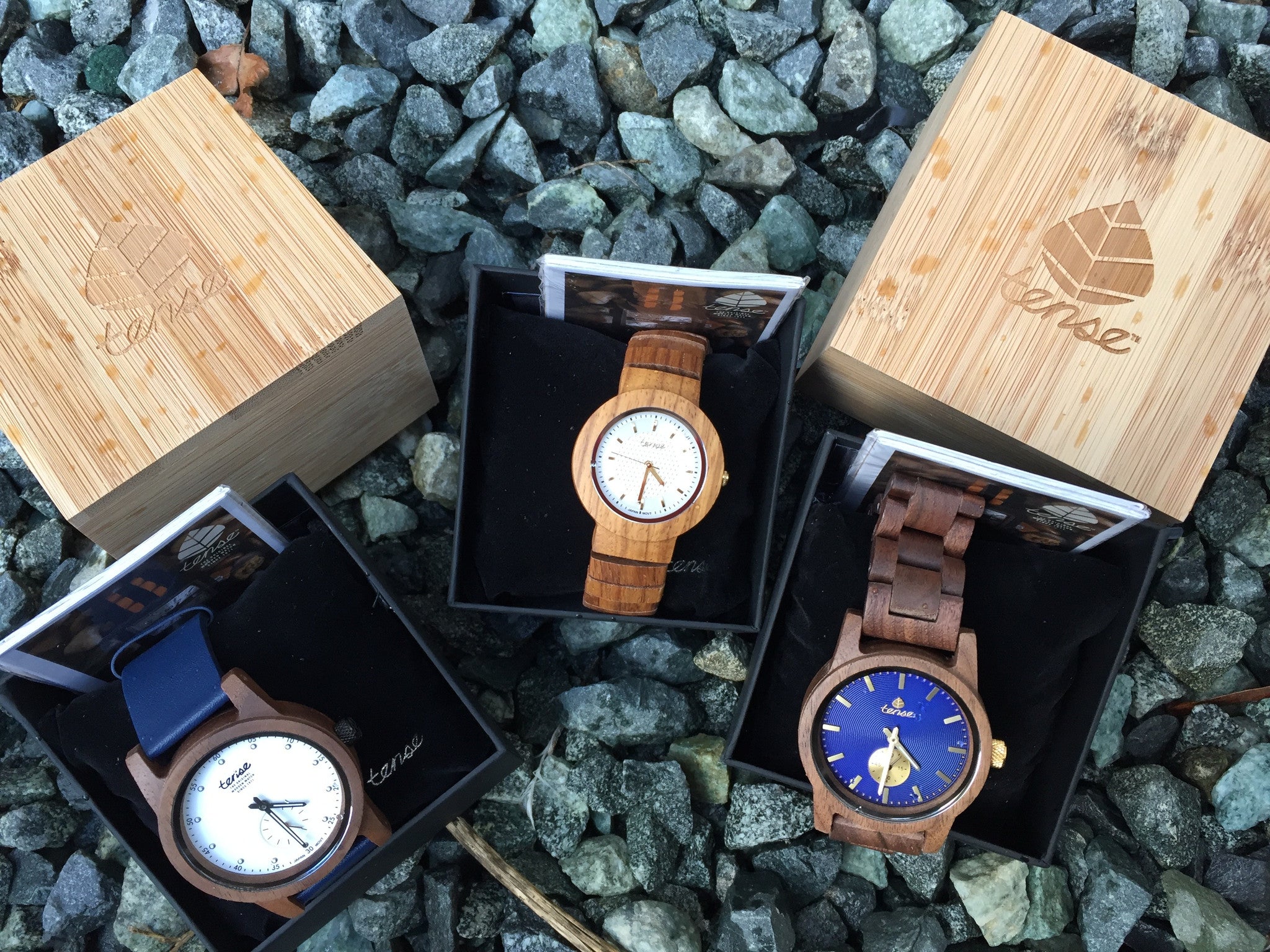 A New Look For The Originial Wooden Watch
Tense Wooden Watches have been a flourishing company since 1971 and a staple in our boutique for nearly six years now. Always promoting their traditional and original look of a Wooden Watch, Tense has recently released a new twist on 'The Original Wooden Watch'. Releasing a handful of new designs, there is always something new and exciting to choose from. 
The Leather Hampton is the first Tense Watch introduced with a leather band. Made of genuinely Italian leather, your sure to have a Watch with just as much comfort and weightless feel as your original Wooden watch. Still consisting of the recycled Wooden face, you still have the natural feeling of a Wooden Watch. 
Beyond just a change of material, Tense has spent an incredible amount of work to introduce to us many new elements to their Watch faces. 
New dials, colours, and metallics have pushed the original Wooden Watch into a new category. With the credible new changes, they have taken an everyday Wooden Watch to a Watch for your sophisticated business meeting, a night out with your hunny, or the wedding you have to attend next week. Sophistication, class, and comfort and within one Watch. 
In addition to the new styles, they have also rereleased many of their original styles with upgraded faces. Adding a little shine with a metallic face brightens up their classic look and adds a new spin. With ever changing products, you can never get bored of Tense Wooden Watches. There is always a new style in stock to satisfying your itch for that perfect Watch.