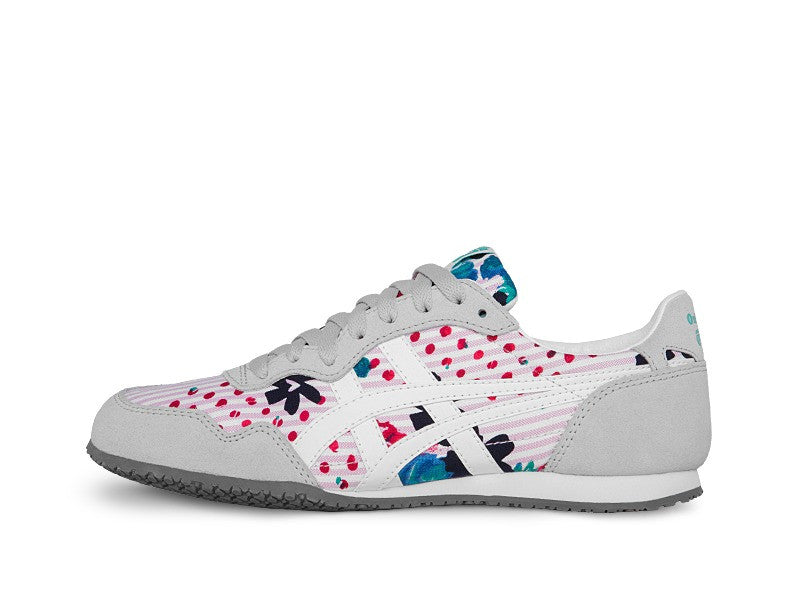 Brand New: Women's Onitsuka Tiger Sneakers
Onitsuka Tiger began to build its brand in 1949 after the war had ended, in hopes of sports having the power to change lives. Anima Sana In Corpore Sano - sound mind, sound body. The Latin maxim that was the ethos behind Onitsuka Tiger, and later became the acronym ASICS.
With years of evolution and design changes - Tiger has become the leading brand of shoes in Japan and has for many years. In 1966, the Iconic Mexico 66 style was redesigned and released. Becoming still to this day, Onitsuka Tiger's best selling shoe. 
Soon after, in 1969 Onitsuka Tiger was brought to the United States for the first time by an American middle distance runner. With the continuing growth of Onitsuka Tiger - the company soon grew to become ASICS and grew to one of the worlds leading sports brands. 
We have been carrying the top selling Tiger shoes for men exclusively in Victoria for nearly 4 years now. With the growing interest on the shoes and the high demand for women's styles - the time has come. We have recently received our first 4 styles for women and are shortly expecting 6 more due to the booming response. 
-Colorado eighty-five: Forefoot flex groove, lace entry, leather and synthetic upper, removable, cushioned footbed, rubber outsole, stitching details, and textile lining.
-The following two styles: Serrano: Cushioned footbed, leather lining, lighty-padded collar and tongue, low-profile EVA midsole, and nubby rubber outsole.
With three different styles there's sure to be the perfect match for each girls Summer needs. 
-Classic Mexico 66: Approx. weight 10 ox., EVA two-tone midsole, lace entry, leather and suede upper, perforated cushioned footbed, rubber outside, stitching and overlay accents, ands textile lining.
This Mexico 66 women's style is my absolute Favorite and I'll be for sure snatching up a pair for this upcoming summer season!