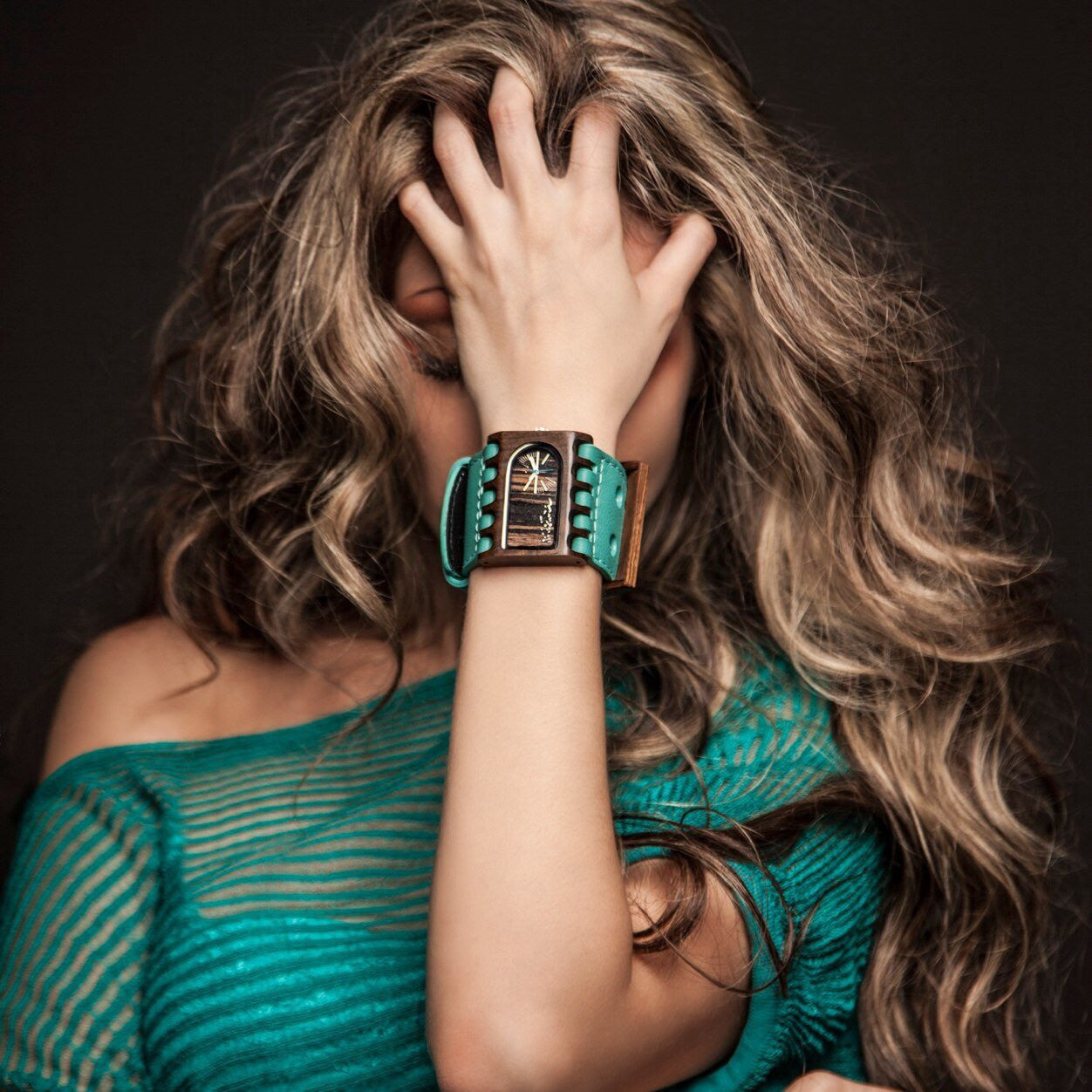 A little piece of Columbia in Canada - Mistura Wooden Watches
Handmade in Columbia, we are introducing our newest line of wooden watches; Mistura. In addition to the original wooden watch, we would like to welcome Mistura, a unique twist on a wooden watch. With high quality leather wrist bands and a unique wooden face, each watch is a piece of art in itself. 
The process for each watch is a long and meticulous one with process starting six months before any crafting begins. Once the wood of choice is picked and cut, it then sits for a six month waiting period to make sure that the drying of the woods occurs 100% naturally and accurately. Once that has finished, the hand work begins and continues for roughly 85 hours before a single watch is ready for show. 
With each and every detail brought into consideration, Mistura creates the ultimate unique watch. From bright coloured leathers, to white leathers, bright coloured faces, or plain faces with brightly coloured hands, there is surely the right watch for every customers wants and desires. 
The most unique face in my opinion, that Mistura has created is the Columbian dried flowers. You may have several of the same style of watch in front of you but each and every piece will have its own unique element to it due to the flowers in the face. The colours, sizes, and placements are always different in each face. Come by today to try for yourself the softest leathers and most unique faces.